All In Founder Stories
MasterChow
Helped connect us to the lead investors of both our rounds!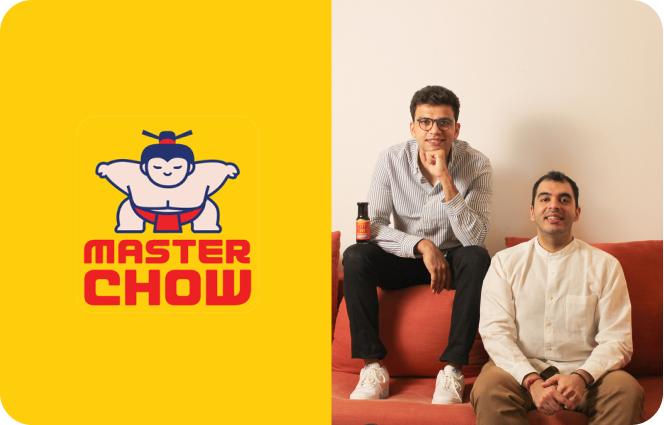 We met Aditya at a very early stage in our journey. Back then, we did not know much about venture capital and how to raise money. A common friend introduced us and Aditya built conviction pretty quickly and offered to invest. He then introduced us to multiple VCs and coached us on how to pitch and structure the round. Within a month of meeting Aditya, we had a pre-seed term sheet from one of the VCs that he introduced us to.
Aditya had worked with multiple D2C brands via his day job in venture debt and that came across quite strongly in the quality of our conversations. His deep understanding of the market, margins, CAC/LTV and his insights helped us achieve PMF much earlier than we anticipated and pushed us on a high growth trajectory. He helped us set milestones we needed to hit to raise the subsequent funding round.
The best part is that Aditya always watches out for our interests first.
Once we were ready for our next raise, he started to make connections to VCs and soon we closed our Seed round. After we had a lead investor, he connected us with other D2C founders and super angels in the industry and helped us close out the round, and also doubled down on us by investing again!
Through all our chats we have found him to be super responsive and very insightful. The best part is that he always watches out for our interests first. So I am happy to recommend him to every pre-seed founder I meet.
- Vidur Kataria, Founder and CEO of Masterchow