All In Founder Stories
Wint Wealth
Helping at every step of the journey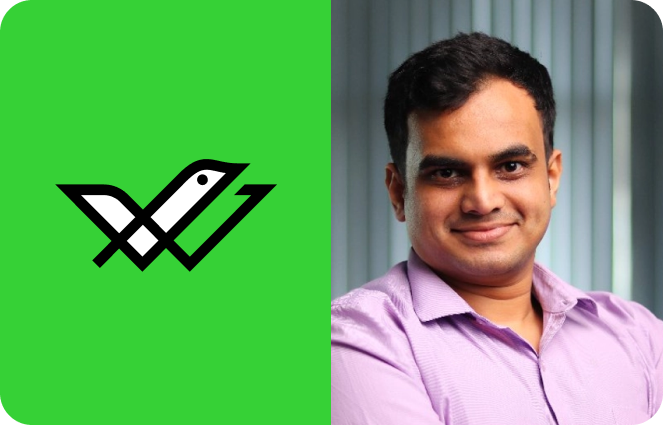 I first met Kushal around June 2020. He had read a couple of the blog posts I had put out and he cold-reached out to me via email. I had attended an event he had conducted with Aprameya (Founder of Koo and TaxiForSure) a year before this, so I knew who he was and I was happy to chat. Kushal seemed super excited about what we were building and basis that 30 min chat and my blogs that he had already read, he offered to invest right away. He simply just got the need Indian retail investors had for moderate but fixed returns with minimum volatility and was convinced that this product should exist. We had back then unfortunately already closed our pre-seed and I was reluctant to reopen the process so, despite his strong push, I turned him down. I did however remember his infectious energy and enthusiasm for the idea so we stayed in touch.
A couple of months later when we launched the first private beta version of the product, Kushal was one of the first few folks to try it out by investing Rs 10,000 and providing feedback on the onboarding flow. As we were building out our brand online - I would regularly DM him to retweet my posts on LinkedIn and Twitter and he would always oblige by lending his audience to us.
Whenever I see a friend of mine start a company - Kushal is one of the "must-have" names I recommend to have on their cap table!
In a few months, Rainmatter had offered to lead our seed round and I made sure to reach back out to Kushal to have him finally join the cap-table and he was more than happy to. He not only committed right away, but he also introduced us to PJ (Founder of DhanHQ) and a Fin-Tech veteran who also invested with him and continues to help us when needed.
What started as GrowFix has now evolved to WintWealth and our model has gone through several iterations. At every turn along the way - I always found it super helpful to chat with Kushal and get his views on how users would perceive any changes we make, what investors would make of the model and how best we should position it to both the audiences. Whenever we were in the market to raise, Kushal somehow knew investors at every fund we would speak to and be super helpful in getting us to back-channel feedback on how they were perceiving the space. Even today as we scale beyond our Series A, it's my privilege to have someone to call any time of the day or night to get a second opinion on what we are thinking. So whenever I see a friend of mine start a company - Kushal is one of the "must-have" names I recommend to have on their cap table!
- Ajinkya Kulkarni, Founder and CEO of Wint Wealth